Interior Basement Waterproofing
A dry basement is only expected. If you are experiencing any leaking and wet areas, Midwest Mudjacking's experts can properly inspect and fully assist in resolving your water issues for good! Our exclusive Flo guard interior system is the most chosen over any other method. Proven to be a permanent solution, protecting your investment, by keeping the basement safe, healthy, and dry!
Midwest Mudjacking Inc. has the knowledge and experience to target the underlying water issues around your foundation. We choose to install only the best engineered waterproofing systems that ensure future stability and provide complete water control around your home for years to come. With our guaranteed superior flo guard system, we leave our clients with peace of mind that their space is leak free, once and for all!
Our waterproofing systems guaranteed to solve above ground / underground water problems and are warranted for 25 years!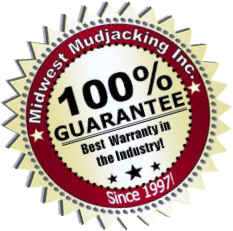 Midwest Mudjacking Inc. Waterproofing Specialists Proudly Serving Nebraska/Iowa Since 1997! For almost two decades, Midwest Mudjacking Inc. has grown to be the most trusted name for  Concrete Raising, Foundation Repair, and Waterproofing Systems. As the Authorized dealer of only the highest quality products, and with our exclusive Flo Guard system we are able to offer the most effective waterproofing systems in the industry.
HOW  WATER ENTERS YOUR HOME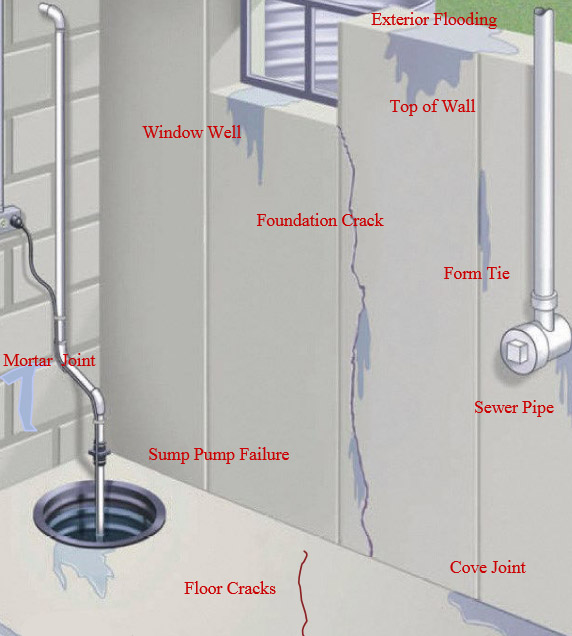 Over the Footing
Under the Footing
Through Floor Cracks
Window Wells and Windows
Pipe Penetrations
Through the Form Ties
Over the Sill Plate
Wall Cracks and Mortar Joints
Failed and Undersized Pump
Damp Air from Humidity
Walk-out Basement
Note: It is always important that gutters and downspouts are clear of debris, functioning properly and discharging away from home and that all soil and concrete is sloped so that water runs away from structure.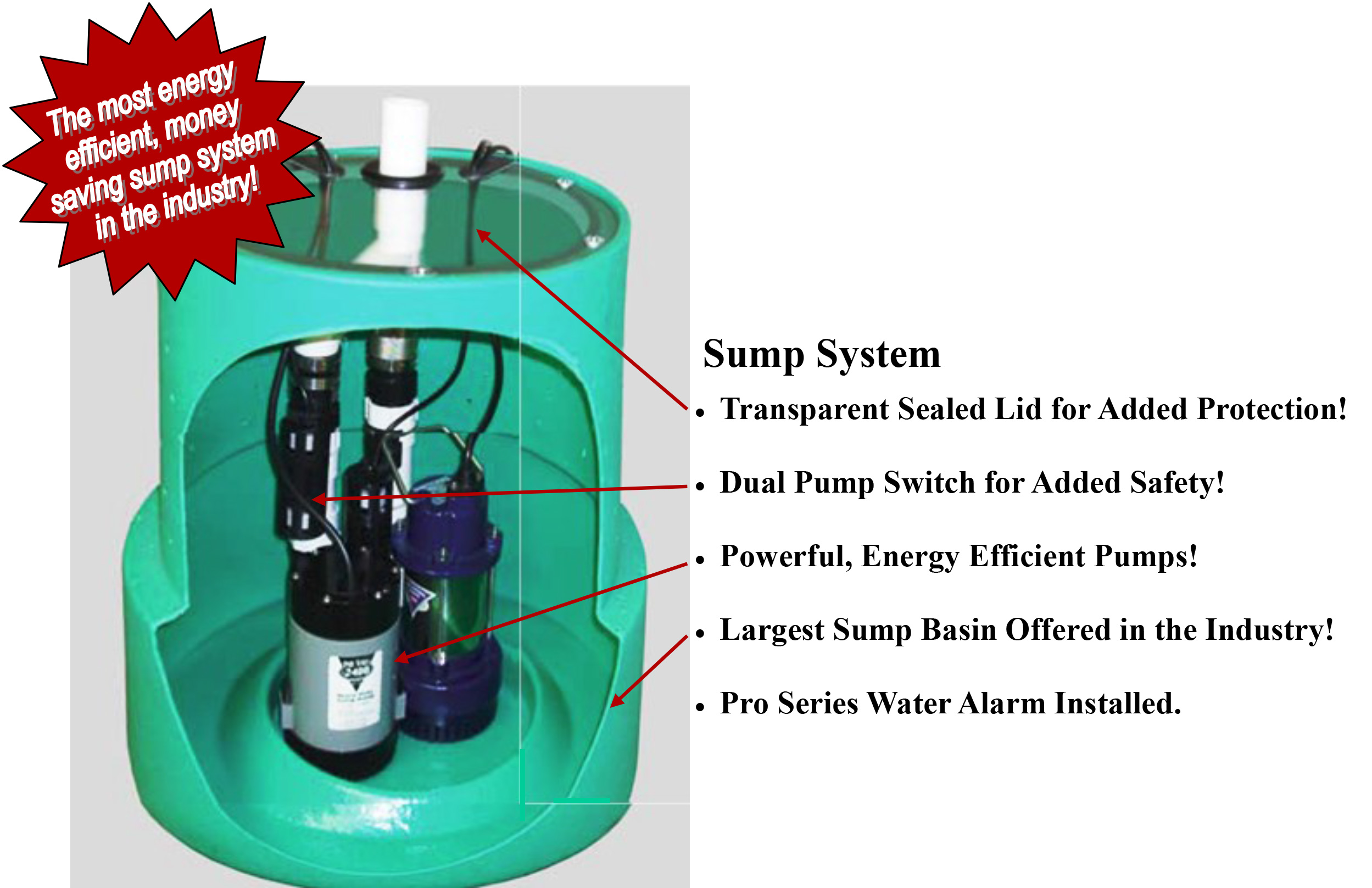 Our Drainage System:
Allows Cold Joint and Wall Drainage
Higher Volume Drain Pipe Placed Next to Footing
Washed Stone to Filter Sediment
Filter Wrap Lining Trench to Keep System Clean
Only Waterproofing Contractor to use 3" perforated drain tile for maximum protection.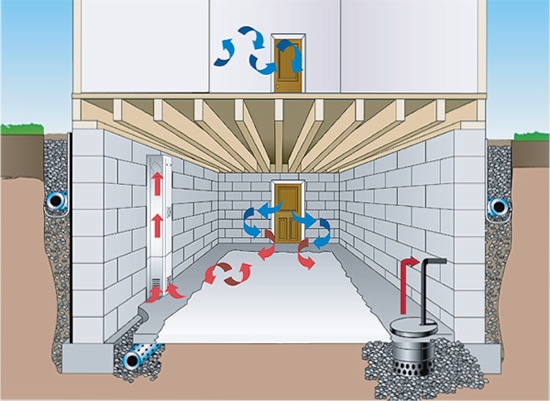 Basement Waterproofing
A dry basement can easily be turned into increased living space and raise the value of your invested home.
OUR EXCLUSIVE PROVEN FLO GUARD SYSTEM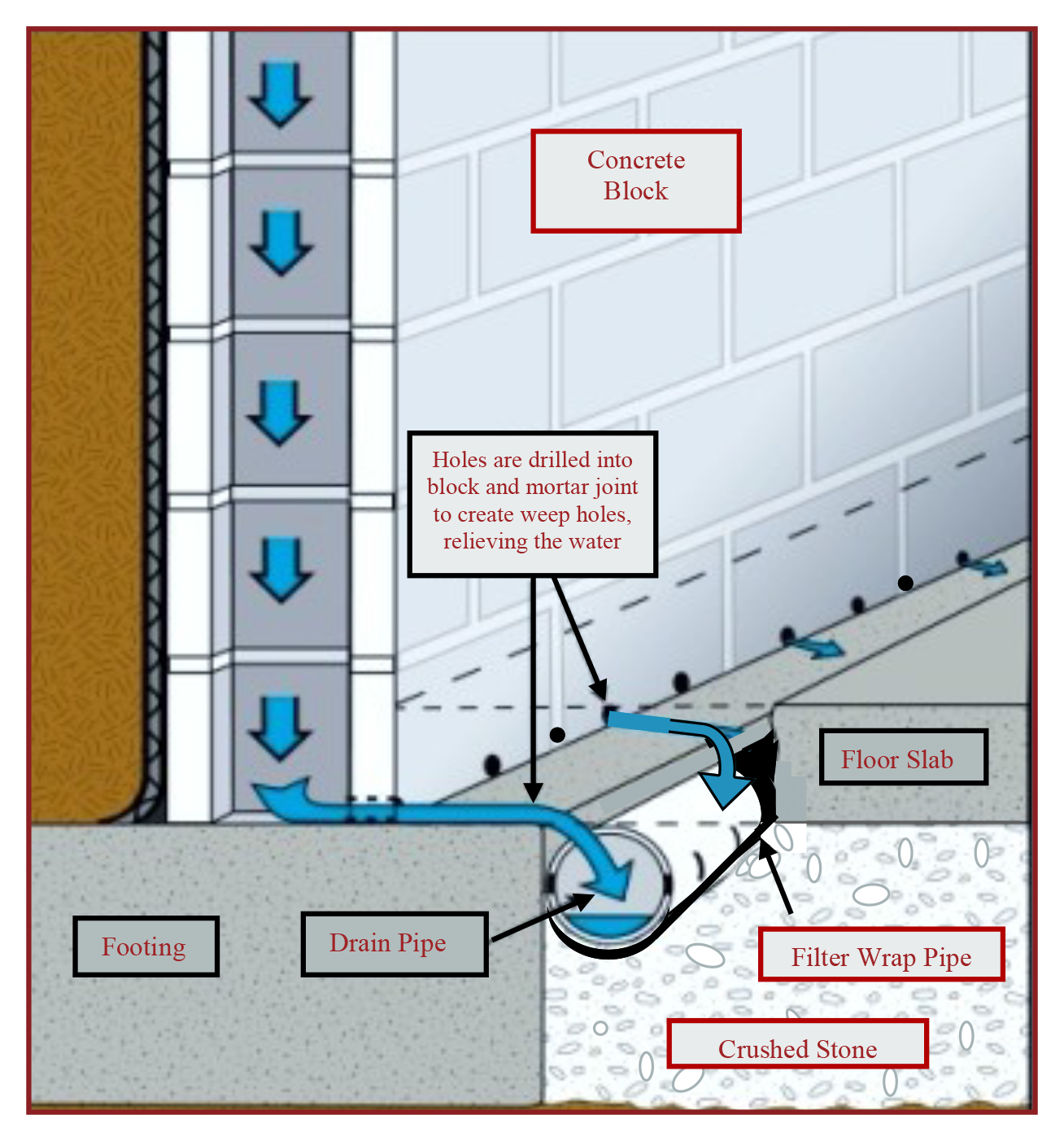 Midwest Mudjacking uses the highest quality Flo Guard Waterproofing System that is a permanent solution for your home's wet basement. We provide you the very best option to solve your basement water problems for good! The sealed drainage system is an interior water management system that is installed under your floor, around the perimeter of your basement in the affected areas. The water is then directed through the system to the Flo Guard sealed sump system for discharge of water away from the structure.
Sealed System = Healthy Basement
Permanent, Cost Effective Solution
Removes All water, Even under slab
The Right Choice! 
The most preferred proven Process to fix your Home's Wet Basement
Transforms your wet basement into  usable living space
Increases the value of your home
Promotes  Foundation  Stability
Creates a healthy, worry-free basement
Easy to  maintain
The Right Choice!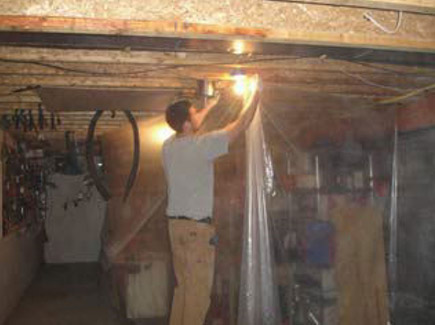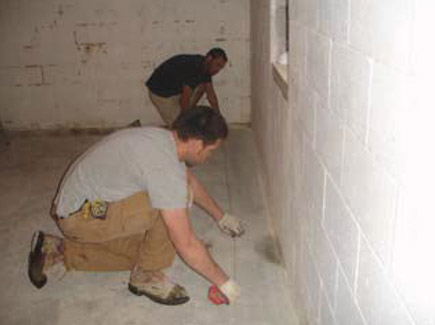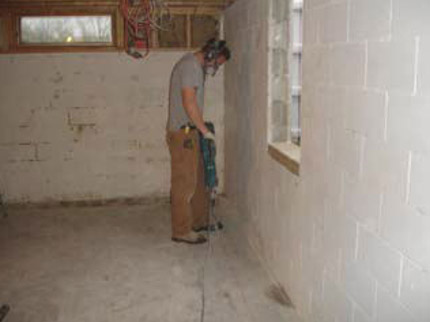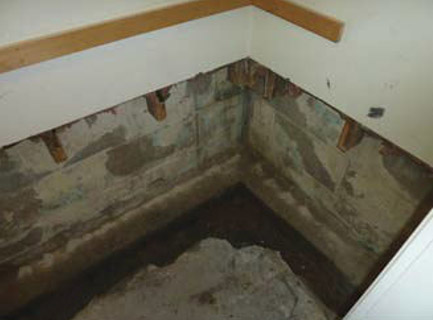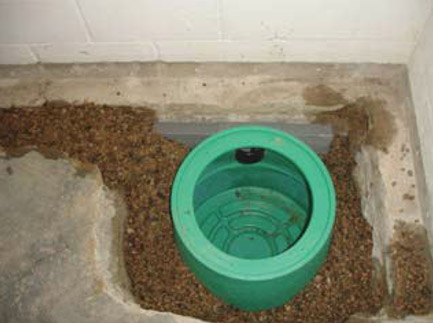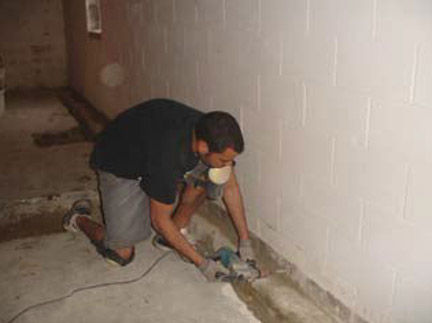 6. Drill Weep Holes.
(optional)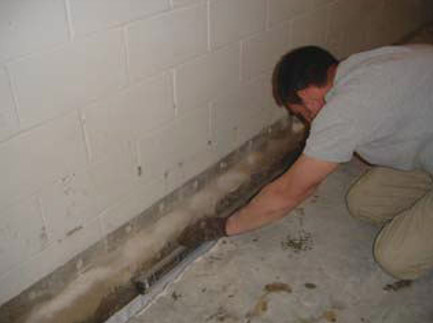 7. Install Drainage System.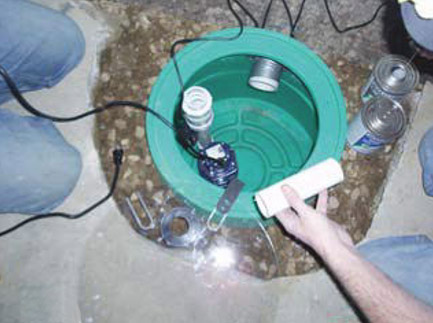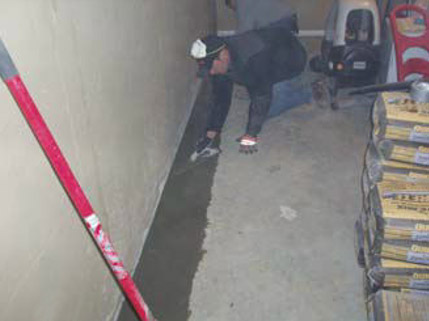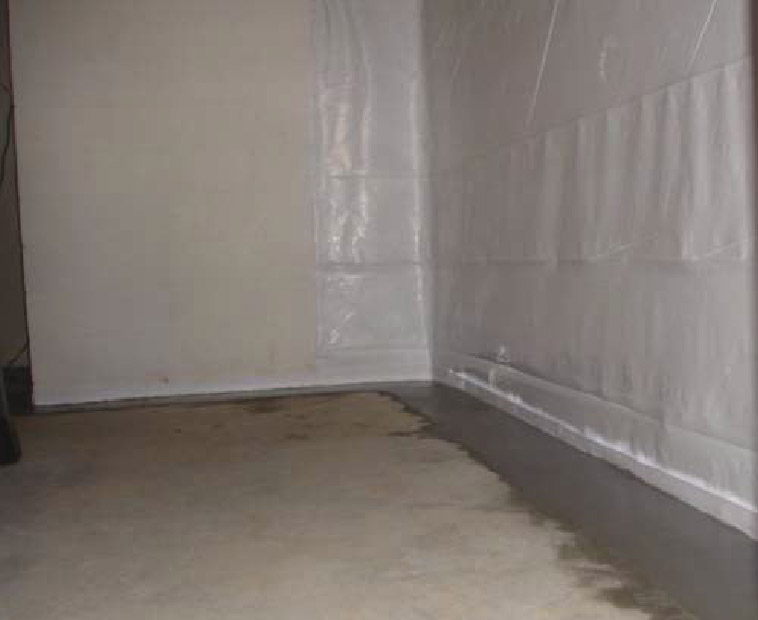 10. Permanently, Dry, Healthy Basement.
Midwest Mudjacking Inc.
Experts at Raising and Stabilizing Concrete Foundation and Waterproofing Specialists!
Proudly Serving Nebraska/Iowa Since 1997!
Free Basement Waterproofing Inspections
Omaha: 402-592-5983
OTHER OPTIONS ( alternative repair methods below)
Waterproof Paints and Sealants
Cheap and easy to install
Traps water inside wall causing more structural damage to the foundation
Not a permanent solution
Will peal and look unsightly in time. And will continue to leak inside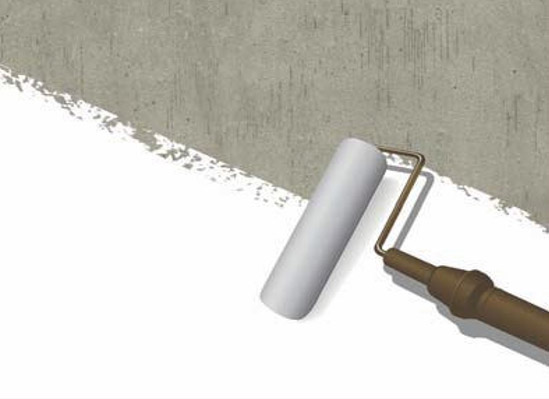 Exterior Waterproofing
Requires extensive digging up  foundation wall
Can take many days to complete
Very expensive process
Only prevents water coming through walls, does not prevent ground water, coming up through the floor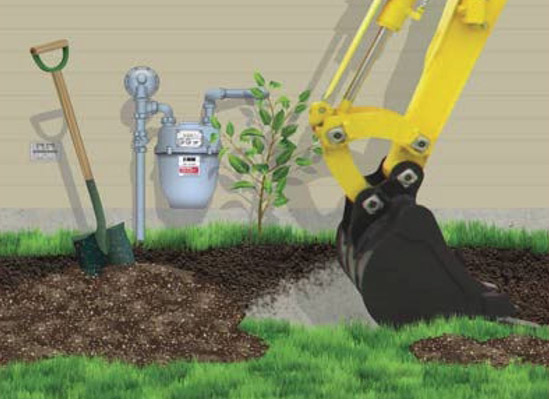 Top of Footing Systems
Easy for contractor to install
Allows moisture and soil gases in the home
Does not remove water from under slab, due to pipe on top of the footing instead of next to the footing, causing  possible structural damage